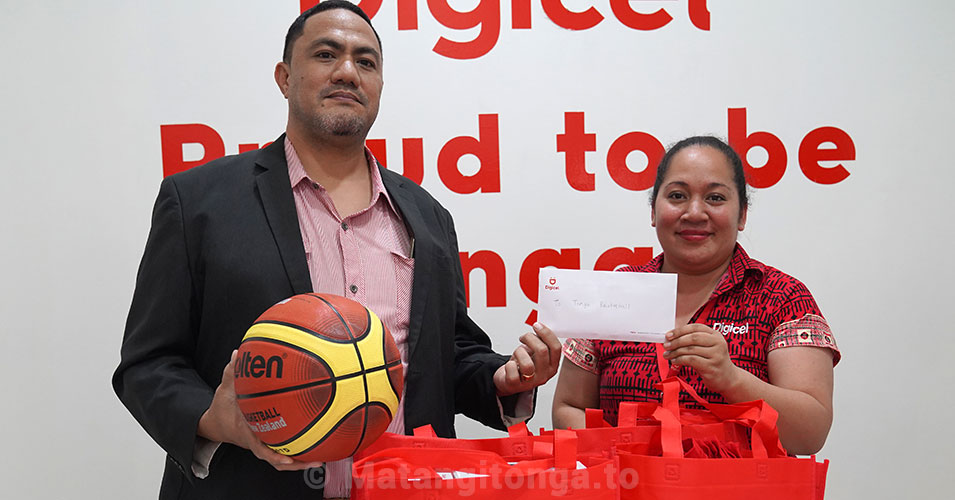 Basketball tournament kicks off on Friday, October 22
By Eleanor Gee
Around 36 athletes will take part in the play.fiba3x3 Tonga basketball tournament, sponsored by Digicel Tonga, which kicks off on Friday, October 22 at the Atele indoor stadium at 5:30 p.m.
The tournament will see two age group categories competing, including the Opens for players aged 18 and over and the Young Swish for 13-17 year olds.
Tonga National Basketball Association (TNBA) Saia Vaipuna said the tournament finals will be held on Saturday, October 30, Family Day, where basketball development programs and a fundraising campaign will be launched.
Development programs cater to three age groups, Lil Swish (12 and under), Young Swish (13-17) and Opens (18 and over).
The Swish countryside in Tonga is an interactive online fundraiser with Tongans from around the world participating in a global team-based target shooting challenge. People who wish to participate can join teams, led by team captains.
Vaipuna said all funds raised will be used to support Tonga's development programs and participation in international competitions.
Besides, TNBA will focus on the development in the country of this popular global sport by providing a sport option additional to the traditional sporting codes of Tonga, namely rugby union, league and netball, he said.
"Basketball has been around Tonga for over 30 years historically, but unfortunately it has been an intermittent, staggered journey. TNBA is now focusing on development in the country to ensure that basketball achieves full traction in the country.
The public can attend the events free of charge.
Sponsorship
Meanwhile, Digicel Tonga is offering a sponsorship worth $ 5,500 to support the development of basketball in Tonga.
Anthony Seuseu, CEO for Digicel Tonga said they are proud to support Tonga Basketball with the aim of promoting healthy lifestyles and enjoyment of sport in the community.