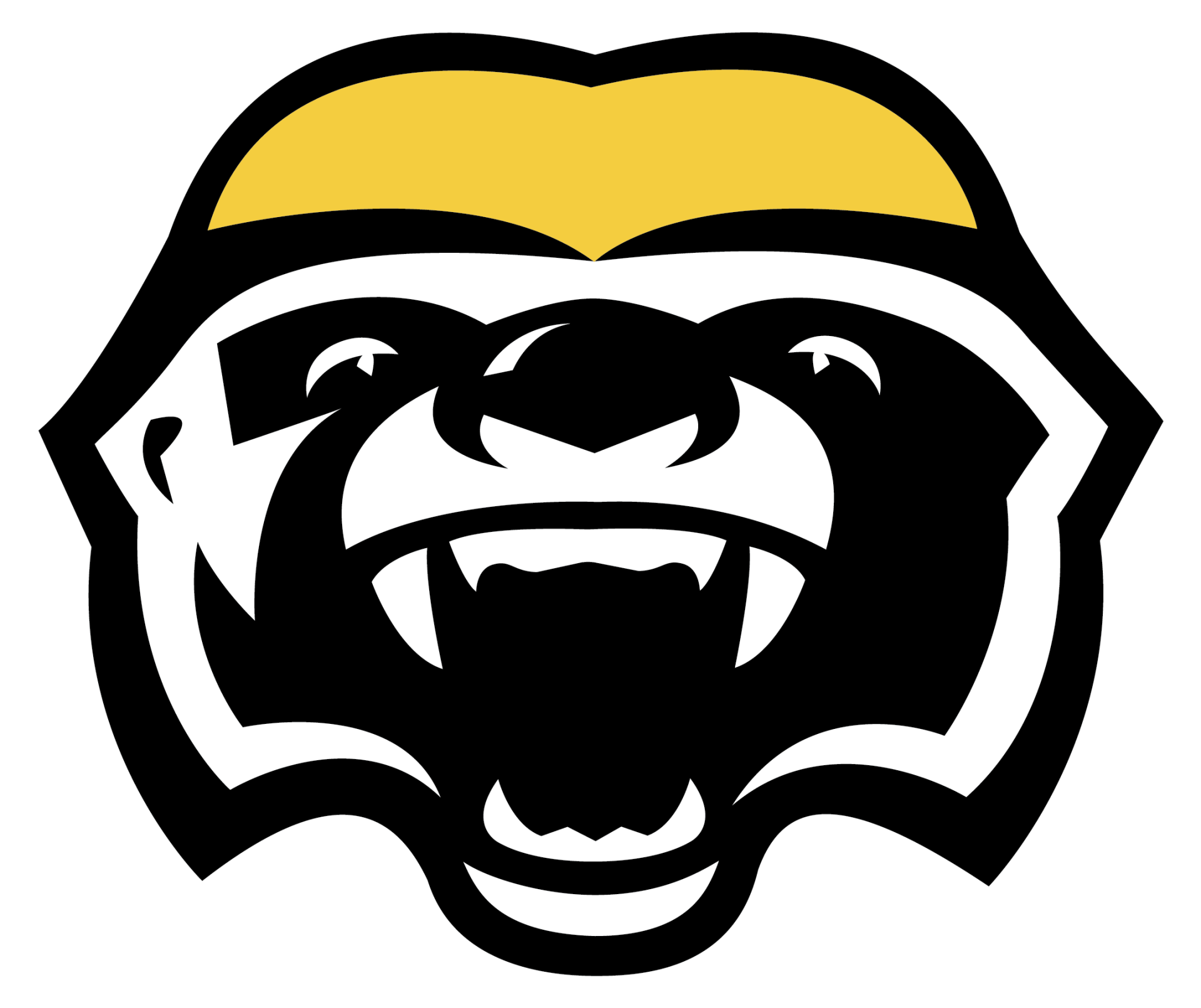 CEBL names Honey Badgers coaching staff for Basketball Champions League Americas
October 18, 2022 – Canadian Elite Basketball League (CEBL) – Hamilton Honey Badgers Press Release
The Canadian Elite Basketball League (CEBL) announced on Tuesday the coaching and management staff of the 2022 CEBL champions Honey Badgers who will represent Canada in the upcoming FIBA ​​Americas Basketball Champions League (BCLA). The BCLA brings together 12 teams representing seven countries in South and Central America as well as the national champion of Canada, who compete for four months to win a place in the FIBA ​​International Cup 2023, one of the most prestigious international competitions in professional basketball. The BCLA begins the pool game in December. FIBA will announce schedule details soon.
With Honey Badgers head coach Ryan Schmidt unavailable due to coaching obligations with the London Lions of the British Basketball League this winter, Sheldon Cassimy, who served as his main assistant during the 2022 Championship, will be Head Coach alongside Associate Head Coach Mike. Taylor, who brings extensive international head coaching experience to the team. They will be joined by assistant coaches Mike Fraser and Mike De Giorgio. Jermaine Anderson will continue as the team's general manager.
The CEBL also announced the team roster for the competition. Joe Raso, CEBL's senior director of basketball operations, will fill the role for the BCLA for a second consecutive year along with Antwi Atuahene of the CEBL's Niagara River Lions, who becomes assistant general manager.
Honey Badgers coaching staff Will Rooney, Christian Bentley and Will Gatchalian, along with last season's River Lions assistant coach Marlo Davis, form the training camp support staff for the competition.
Cassimy has been instrumental in the Honey Badgers coaching staff for the past three CEBL seasons under Schmidt, who was named 2022 CEBL Coach of the Year. He is currently the senior assistant for the McMaster Marauders men's team. He began his coaching career at the University of Toronto as an assistant coach before becoming an assistant coach with the Ryerson Rams where he helped win a provincial title under head coach Patrick Tatham. Cassimy has also worked closely with Canada Basketball as the Head Skills Development Coach for the Senior, Junior and Cadet men's teams.
Taylor was the head coach of the Fraser Valley Bandits last CEBL season, leading them to fourth in the regular season standings. As part of his extensive coaching resume, he led the Polish national team to a top-eight finish at the FIBA ​​Basketball World Cup 2019 in China and three qualifications for the Eurobasket competition (2015, 2017 , 2022) while further improving his FIBA ​​World Ranking from 42nd in 2014 to 13th in 2021. He has also served as head coach of three German professional teams; including Niners Chemnitz (formerly known as BV Chemnitz) in 2001-02, Ratiopharm Ulm from 2003-2011 and Hamburg Towers from 2018-2020. The Ratiopharm Ulm and Hamburg teams were promoted from the second division league to the Bundesliga (BBL) division 1 under his leadership. Taylor also coached the Maine Red Claws of the NBA G League in 2012-13, leading them to their first-ever playoff appearance that season. He also coached the G League All-Star Game in Houston, Texas that season.
As general manager, Anderson helped guide the Honey Badgers to the playoffs for three straight years (2020, 2021, 2022), including the semifinals twice, culminating in their first CEBL championship last August. He has represented Canada's Senior Men's National Team as a player in over 80 international matches and has over 10 years of professional playing experience in 10 countries. Following his playing career, Anderson moved on to several player development roles with Canada Basketball, Raptors 905 of the NBA G League and with the Shanghai Sharks of the Chinese Basketball Association.
Fraser was the Head of Player Development for the Honey Badgers in 2022. He had over a decade of international playing career, including being a member of the inaugural Honey Badgers team in 2019 which lost in the game of CEBL championship.
De Giorgio helped guide the Scarborough Shooting Stars to their first CEBL Championship game in their inaugural 2022 season. He also served as an assistant coach for the Honey Badgers during the 2021 season.
FIBA will announce details of the BCLA schedule soon, but the group stages will take place in December, January and February. The top two teams from the Honey Badgers' Group A, which also includes Nicaragua's Real Estelí and Mexico's Libertadores de Queretaro, will advance to the BCLA Quarter-Finals in March 2023. The remaining nine clubs – CR Flamengo, Minas and Franca from Brazil, Instituto, Obras Basket and AA Quimsa from Argentina, Club Biguá and Club Penarol from Uruguay, and Basket UdeC from Chile – were drawn into Groups B, C and D in a draw at official spell which took place on October 14 in Miami, Florida.
The CEBL opens its fifth season in May 2023. A league created by Canadians for Canadians, the CEBL has the highest percentage of Canadian players of any professional league in the country, with 71% of its current roster being Canadian. Players bring experience from the NBA, NBA G League, top international leagues, Canadian National Team program and top NCAA programs as well as U SPORTS. Canada Basketball's only professional premier league partner, the CEBL season runs from May to August. Visit CEBL.ca for more information or follow us (@cebleague) on Instagram, Twitter, TikTok, LinkedIn, Facebook & YouTube.
The Basketball Champions League Americas (BCLA) is the top continental league in the Americas. It is created through an innovative partnership between FIBA, Federations and Leagues with 12 competing teams from across the continent.
Quotation:
"Playing at the international level is a tremendous opportunity for the Honey Badgers and the CEBL to compete in intense, high-level competition and showcase our style of basketball across the Americas. This year's staff has a great mix of youth, experience and championship success that will translate very well on and off the pitch. I look forward to seeing the Honey Badgers make a statement as they represent the CEBL and Canada in the months to come. – Mike Morreale, curator and co-founder, CEBL.
"It's an honor to serve as General Manager of the Honey Badgers, and I'm thrilled that after winning the 2022 CEBL Championship, we are representing Canada on the international stage in the FIBA ​​Basketball Champions League Americas. So our head coach Ryan Schmidt is unavailable this winter due to his coaching commitments in Europe, I have full confidence in Sheldon Cassimy to take on this role at the helm of our team. knows our approach and the expectations we have of our players and all members of our organization. This is an exciting opportunity for basketball fans across Canada to enjoy international competition, and we have Can't wait to get started – Jermaine Anderson, General Managers, Honey Badgers
"I am grateful to CEBL Commissioner Mike Morreale and Honey Badgers General Manager Jermaine Anderson for entrusting me with the leadership of our Basketball Champions League Americas team against other top teams in Central America and Americas. South. It's a huge honor to represent Canada on the international stage. I can't wait to start preparing to face Real Esteli from Nicaragua and Libertadores de Queretaro from Mexico starting in December." – Sheldon Cassimy, Head Coach, Honey Badgers
"I'm very excited about the upcoming BCLA windows and I'm grateful to be part of the Honey Badgers staff. I appreciate Sheldon Cassimy, Jermaine Anderson and everyone who helped me get involved. I want to support players and staff with positive energy.. During my time in Poland, we have been strong throughout the FIBA ​​season windows and I hope to share my knowledge with our staff and team. CEBL is a great league and I'm thrilled to be part of the group after a great summer with I look forward to these new experiences and helping the Honey Badgers and CEBL through the challenges, matchups and opportunities presented by the BCLA. – Mike Taylor, Associate Head Coach, Honey Badgers
• Discuss this story on the Canadian Elite Basketball League message board…
The views expressed in this release are those of the organization that issued it and do not necessarily reflect the thoughts or opinions of OurSports Central or its staff.
report this ad