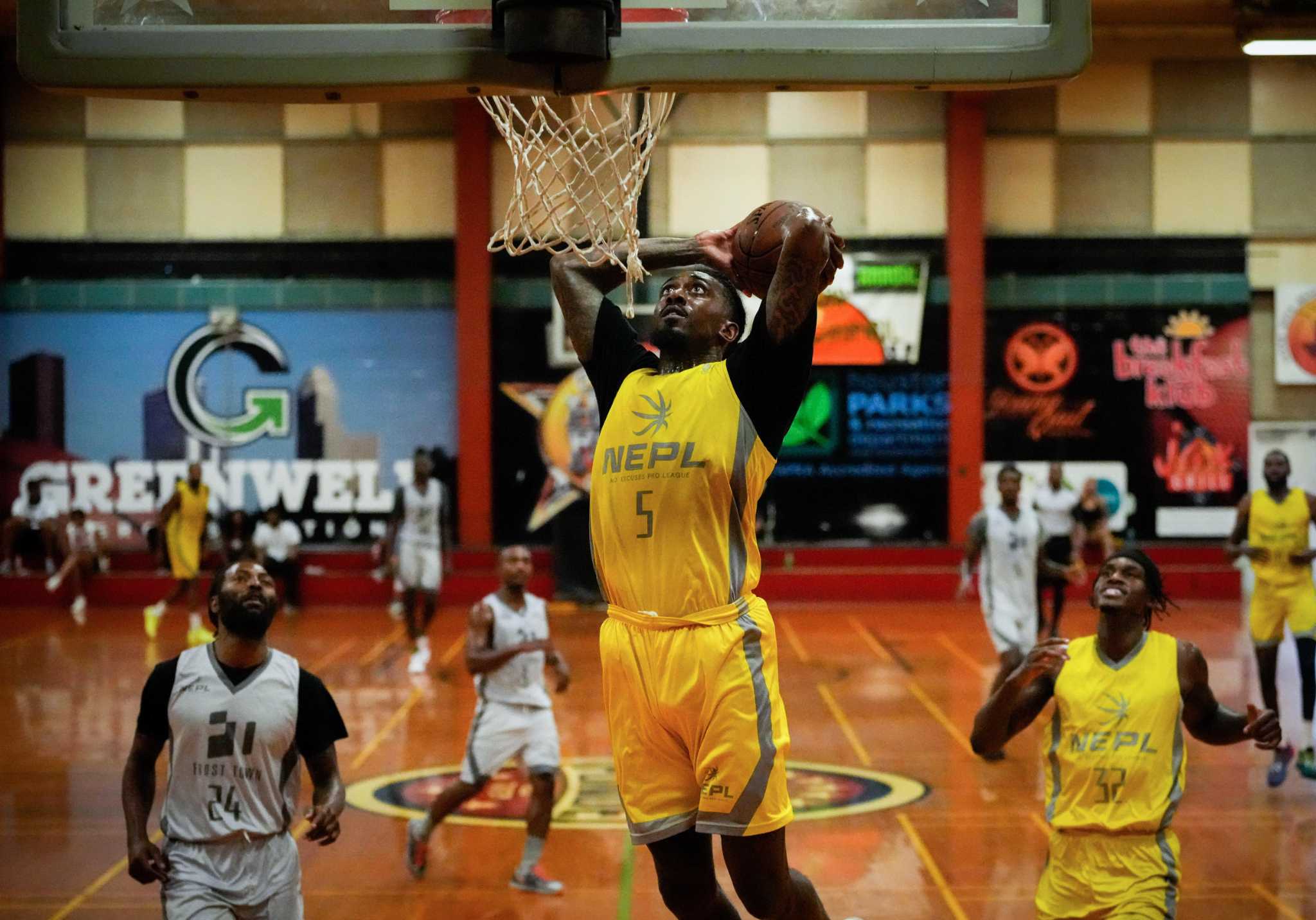 Home to Houston's best ballers, the Fonde Recreation Center remains a testing ground for pros and amateurs alike
It's the middle of the NBA's offseason, but at a small gym on the shores of Buffalo Bayou near downtown, professional basketball players are still getting buckets. Utah Jazz forward Jarred Vanderbilt warms up in a basket at the side of main court, while former Rockets player Danuel House Jr. watches a fast break unfold from the baseline.
The game between Frost Town and Mob Ties has all the trappings of an NBA competition, but with a few key differences. There are dunks and hard fouls, yes, but there's also a DJ in the corner spinning trap music, and a live announcer providing both play-by-play analysis and color commentary. on the speakers. Most importantly, perhaps, participation in this game is free.