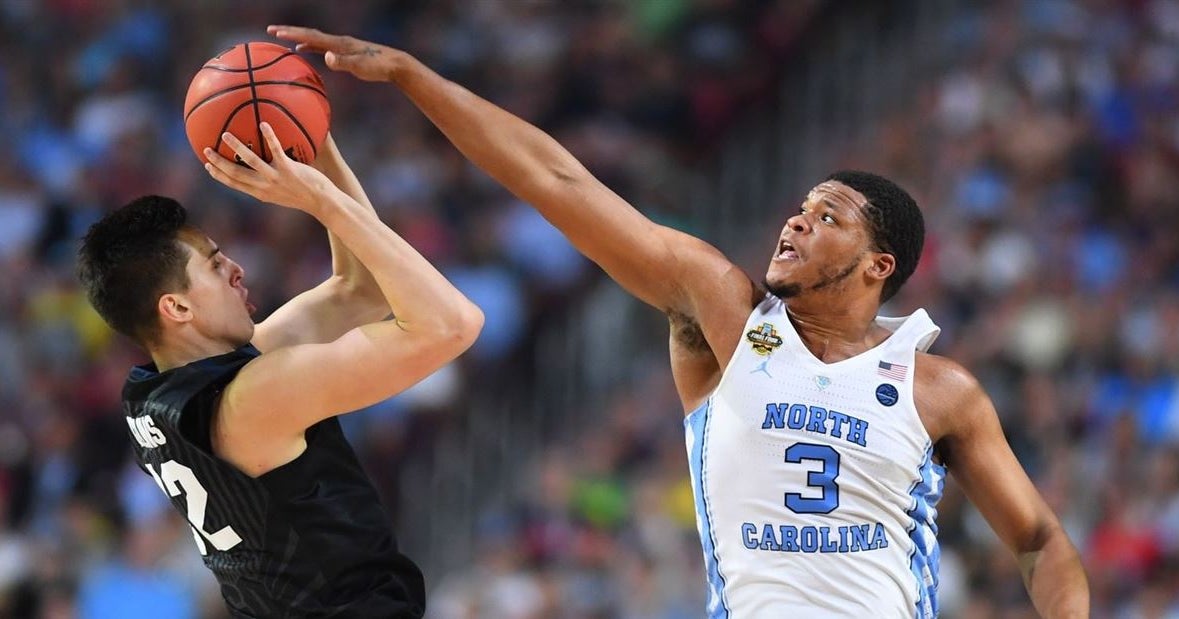 Kennedy Meeks signs a one-year contract with the French team
Former North Carolina big man Kennedy Meeks will continue his overseas career in Europe after signing a one-year contract with France's Cholet Basket, the team said on Wednesday. The move comes after Meeks spent last season with the Samsung Thunders in the Korean Basketball League.
Cholet Basket is a professional basketball club based in Cholet, France. The club plays in the French League, the leading professional men's basketball league in France.
Meeks is one of four American players on the Cholet team. He joins Marcus Derrickson (Georgetown), DJ Hogg (Texas A&M) and Dominic Artis (Oregon).
Playing alongside fellow 2017 National Champion Isaiah Hicks, Meeks played 18 games for the Thunders last season and averaged 6.8 points and 6.2 rebounds (second on the team) while shooting at 42 , 4% in the field. Samsung's top player Hicks led the team in points (17.3), rebounds (7.4) and blocks (1.5) per game.
?? Recruitment Info ??

CHOLET BASKET is pleased to announce the signing of the American interior Kennedy MEEKS (26 years old – 2m08) for a season.

More informations ?? https://t.co/3kTfbwvZ6v

Strong points ??? https://t.co/fvwmp872NI#CBFAMILY #BetclicELITE @LNBofficiel pic.twitter.com/umwNahfe3z

– Cholet basket (@CB_officiel) September 29, 2021
Despite a frontcourt consisting of two former Tar Heels stars, the Thunders finished the season 24-30, good for an eighth place finish in their division.
"Kennedy is a very good friend of mine," Hicks said last season. "We've known each other since high school and we spent four years in Carolina together. We were roommates for four years, and he's a fun loving guy, has a good personality, works hard and brings a lot. of energy. "
After a four-year UNC career capped by the 2017 National Championship, Meeks was not drafted in the 2017 NBA Draft. Meeks was signed by the Toronto Raptors for the League team. summer 2017 and for training camp. He was dismissed by the Raptors on October 7, 2017. As an affiliate player, he was taken over by the 905 Raptors of the G-League.
Meeks played 45 games for the 905 Raptors in 2017-18 and averaged 12.8 points and 9.6 rebounds while shooting 50.4 percent from the field.
After his NBA career failed to take off, Meeks played two seasons in the Japanese B.League with the SeaHorses Mikawa (2018-19) and Levanga Hokkaido (2019-20).
With the SeaHorses Mikawa, Meeks led the team in minutes (31.5) and filled the stat sheet, averaging 14.7 points, 11.0 rebounds, 5.2 assists, 1.1 blocks and 1.0 interceptions. However, the best season of his professional career came the following year with Levanga Hokkaido, when he averaged a career-high 21.0 points and 10.9 rebounds, 2.7 assists, 1, 2 blocks and 1.2 interceptions per game.
Known for his soft touch and rebounding abilities, Meeks ended his career in Carolina averaging 10.3 points, 7.3 rebounds and 1.1 blocks in 144 games (112 starts).
He was an integral part of UNC by winning his third national championship under Roy Williams. Meek's block against Gonzaga's Nigel Williams-Goss in the closing seconds of the title game nearly sealed the game for UNC. Meeks led the team in rebounds with 10 and had seven points to help head coach Roy Williams cut his third championship goal.