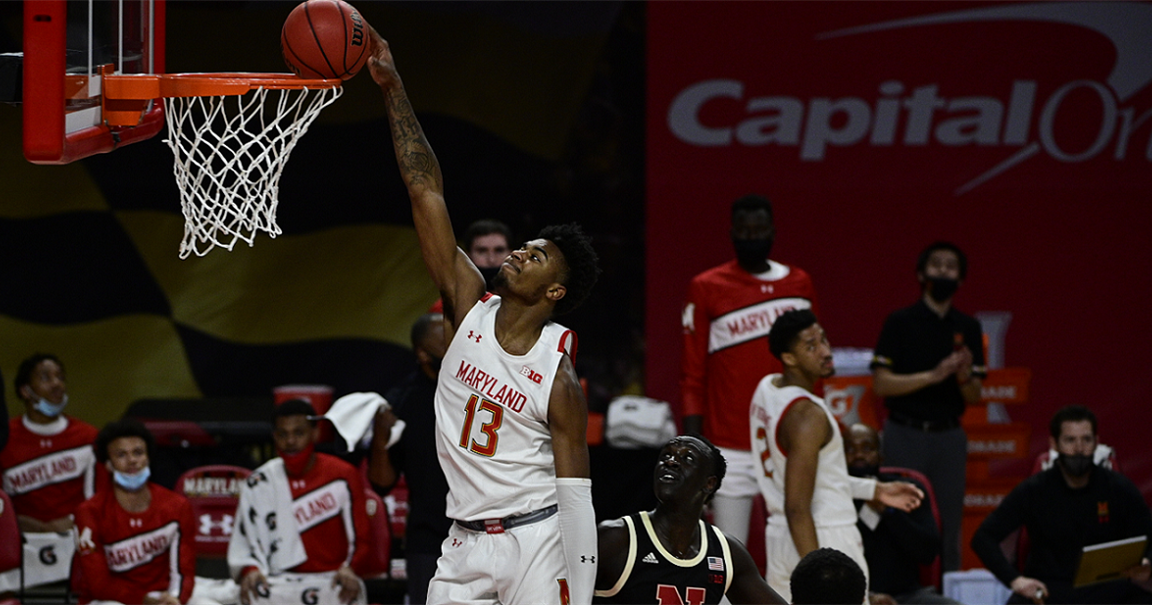 Maryland Basketball's Big Ten / ACC Challenge Opponent Announcement
Maryland basketball has added another contender to its schedule. The Terps will host Virginia Tech in this year's Big Ten / ACC Challenge, Jon Rothstein reported. This is the latest addition to a fast-filling Terps non-conference schedule for the 2021-2022 season.
It will be the 43rd game of all time between the Terps and the Hokies, with Maryland holding a 32-10 lead. The former opponents of the Atlantic Coast Conference last played in the 2013-2014 season. Virginia Tech should have a good team next season. The classified Hokies No. 26 in the most recent CBS Sports Top 25 and One charts.
"The top four goalscorers of a team that made the NCAA tournament are expected to return – among them Keve Aluma, who averaged 15.2 points and 7.9 rebounds last season. They will be joined by the transfer from Wofford Storm Murphy, who is expected to help Virginia Tech compete near the top of the ACC, "wrote Gary Parrish.
Maryland has gone from 1-5 in the event since moving to the Big Ten side of the ledger in 2014, after going 10-5 as an ACC member. The Terps ended a back-to-back losing streak in that event with a 72-51 victory over Notre Dame last season at College Park.
The Terps will host George Washington and Vermont next season. Both games are part of a schedule that has not been made public but has been replenished in the past two months. They will also perform in New York City against Florida December 12, travels to the Bahamas for a four-team event also including Richmond, Mississippi State and Louisville and a season opener against Quinnipiac.
There has been speculation Maryland could start playing former ACC rival Duke due to the impending retirement of coach Mike Krzyzewski; the two teams have not met since Maryland left the ACC in 2014.
This December 12 game against Florida at Barclay's Center is part of an event that includes three other clashes: Purdue-NC State, Miami-Fordham and Iona-Yale. Maryland was ranked 13th in Parrish's most recent ranking.
Mark Turgeon used the transfer market to add a quality goalie (Fatts Russell) and a big one (Qudus Wahab). That should be enough to make up for the loss of Darryl Morsell and bring the Terrapins to the Big Dance for the sixth time in a period of the seven NCAA tournaments, "he wrote.
This story will be updated …