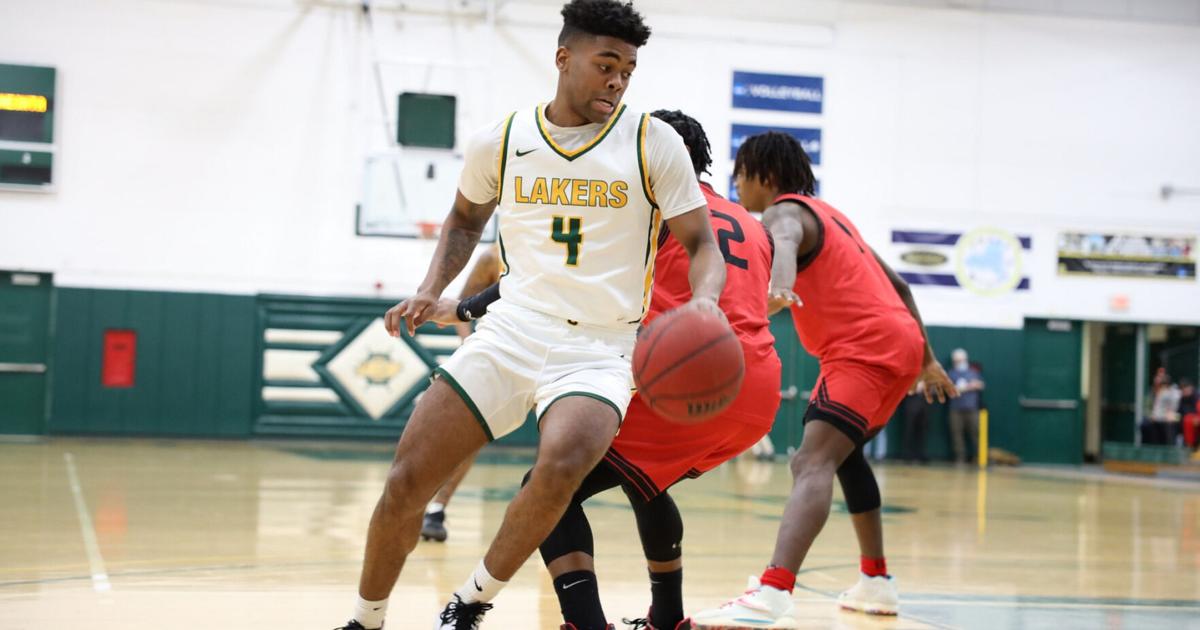 Men's college basketball: Oswego State seeks revenge on Sweet 16 | Oswego County
OSWEGO – Oswego State is seeking sweet revenge today to extend its stay in the NCAA Division III Men's Basketball Tournament.
The 17th-ranked Lakers will enter the Sweet 16 for the third time in six years, seeking the program's first-ever trip to the Elite Eight.
Oswego (27-2 overall) will face second host Marietta (27-2) at 7 p.m. Friday at Ban Johnson Arena in Marietta, Ohio. The winner will advance to play in the Elite Eight on Saturday at the same venue.
The Lakers set a new record winning streak of 27 in the NCAA Second Round on March 5 to qualify.
"These guys really embodied the things that are important to us as coaches in terms of being selfless, willing to put in the time, listening and accepting the coaching and welcoming new faces," said said Oswego State coach Jason Leone. .
"Our older players weren't threatened by new players and had a chance to play, they really enjoyed every step of that process, and winning the right way was their goal."
Oswego's last appearance at the Sweet 16 came in 2019 and was finished by Marietta at a neutral site despite the Lakers having the halftime advantage.
The Pioneers have won 25 straight games before finishing fifth in the Sweet 16 in the last 12 years.
The Ohio Athletic Conference regular-season and tournament champions beat Rochester, 88-83, in overtime to advance to the second round.
Marietta is 16-1 in front of an energetic home crowd this year in what Leone described as one of the toughest venues for a visiting team in all of Division III.
"Our guys are going to have to play with a lot of composure to have a chance of winning," Leone said. "We don't usually deal with that, but the crowd will definitely be a factor in this game."
Marietta is led by fast backcourt Jason Ellis and Lukas Isaly, who combine to average 32.6 points per game and have contributed 75 and 68 total 3-pointers, respectively. Isaly scored 30 points in the second-round win over Rochester while Ellis had a team-high 25 in his tournament opener.
They will provide the challenge to Oswego's fifth-ranked defense in the national standings, allowing just 60 points per game.
"They play with enormous freedom, which gives their players a lot of confidence," Leone added. "They've always been a very deep team, so they get guys in and out who can really get the ball in the basket, and that gives the players some rest, which allows them to get some shots."
Oswego State beat Hood College, 82-73, in the first round on March 4 in Swarthmore, Pa., and followed it up with an 84-63 win over Keene State the next day to get through the tournament's opening weekend.
Jamal Achille provided a double-double of 17 points and 13 rebounds in the first-round win and scored a team-high 22 points the following day, going 15-for-23 so far in the tournament.
Devin Green also scored in double figures in every tournament game, including a team-best 20 to push Oswego past Hood in Game 1.
Oswego shot 54% and posted a 42-16 points advantage in the paint to pass Keene in what Leone described as one of the top three performances of the season.
"We were just really composed, executed on both sides and played with huge confidence, and here we are, we've moved forward," Leone said. "This team continues to improve and do great things."
Oswego won the SUNYAC regular season and playoff titles en route to his sixth tournament bid in Leone's 10 seasons as head coach. All three appearances on the Sweet 16 program were during Leone's tenure.
Oswego received the SUNYAC Coaching Staff of the Year award, and the Lakers eclipsed the 2011–12 team for the most wins in team history.
"They were a pleasure, no one in our room wants this to end," Leone said. "Every day we've taken this approach where we're really fighting for our season, and I think that's a good thing."