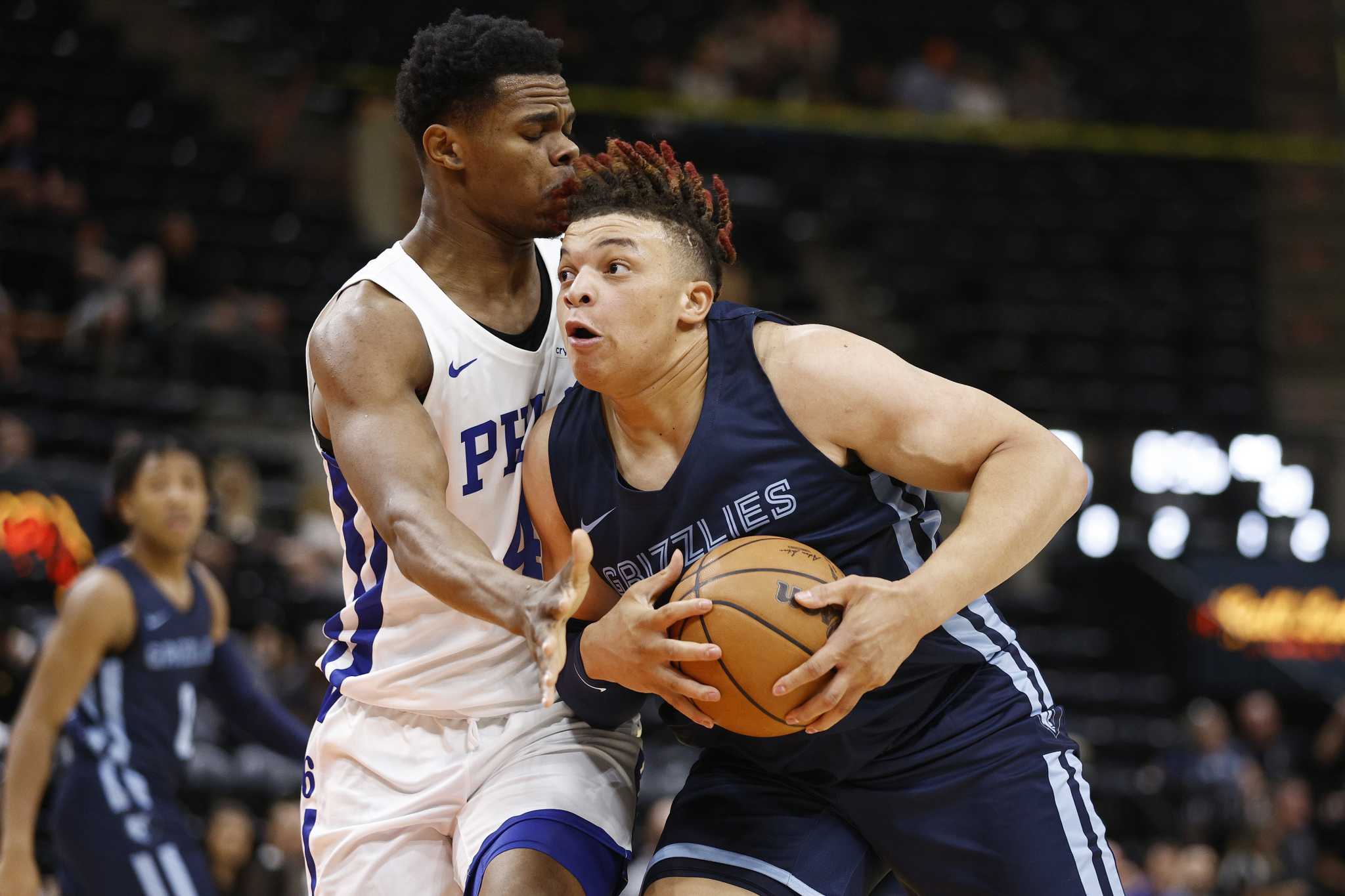 Port Arthur native Kenneth Lofton Jr. makes his professional debut
Kenneth Lofton Jr.'s professional basketball career began with an effective shooting performance Tuesday night in Salt Lake City.
Coming off the bench for Memphis in an NBA Summer League game, Lofton hit four of his five total shots, scoring 9 points in a Grizzlies win over Philadelphia. The Port Arthur native played 15 minutes, adding 3 rebounds to complete his stat line.