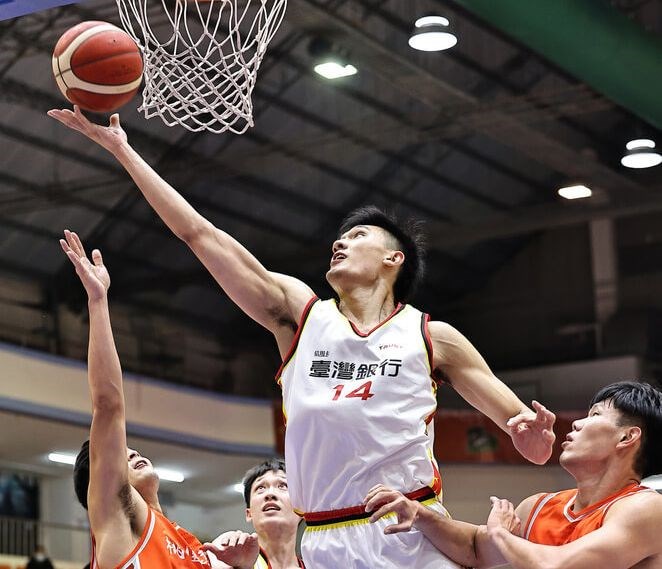 SBL season ended due to COVID-19, Taiwan Bank declared winner
Taipei, April 28 (CNA) Taiwan's semi-professional Super Basketball League (SBL) has officially declared the Bank of Taiwan team the winners of its shortened 19th season, which ended on Wednesday amid a spread of COVID-19 infections among players.
The Bank of Taiwan side were declared the winners of the abruptly ended season after a league-hosted online meeting with all clubs on Wednesday decided to rank the teams based on their regular-season records.
Bank of Taiwan holds a 23-8 record, leading the standings, followed by Taiwan Beer with a 21-10 card. The remaining teams in the five-team league are the Yulon Luxgen Dinos, Jeoutai Technology, and Pauian Archiland.
Taiwan Bank head coach Chen Guo-wei (陳國維) said the league asked all teams to give their players and staff a quick test on Tuesday after news of some Jeoutai Technology players broke. tested positive after taking rapid tests a day earlier.
As for Taiwan Bank, four players who initially tested negative by rapid test on Tuesday ended up testing positive on Wednesday, Chen said, adding that they were sent for PCR tests.
Also on Wednesday, two players from Jeoutai Technology were confirmed positive after undergoing PCR tests.
In response to Taiwan Bank being declared the winner of SBL's 19th season, Chen said he was looking forward to the playoffs.
"The trip would have been very valuable," Chen said.
Meanwhile, Taiwan's professional basketball leagues P. LEAGUE+ and T1 LEAGUE said they would not cancel their seasons from now on and would follow their respective COVID-19 prevention protocols.
The P. LEAGUE+ said all players must present negative rapid tests taken 48 hours before their matches and will be sent for PCR tests if a positive test is found.
Players will not be allowed to be with their teams during PCR tests and if they test positive, the entire team will undergo PCR tests, during which their matches will be postponed, the P.LEAGUE+ said.
If players are told they were deemed close contact with a positive person between their 48-hour test and the match, they must undergo rapid testing again, P.LEAGUE+ said.
As with the T1 LEAGUE, players must produce a negative rapid test taken 24 hours before their matches.
If a player tests positive following a PCR test, their match will be postponed, the T1 LEAGUE has said.
(By William Yen)
End article/ASG