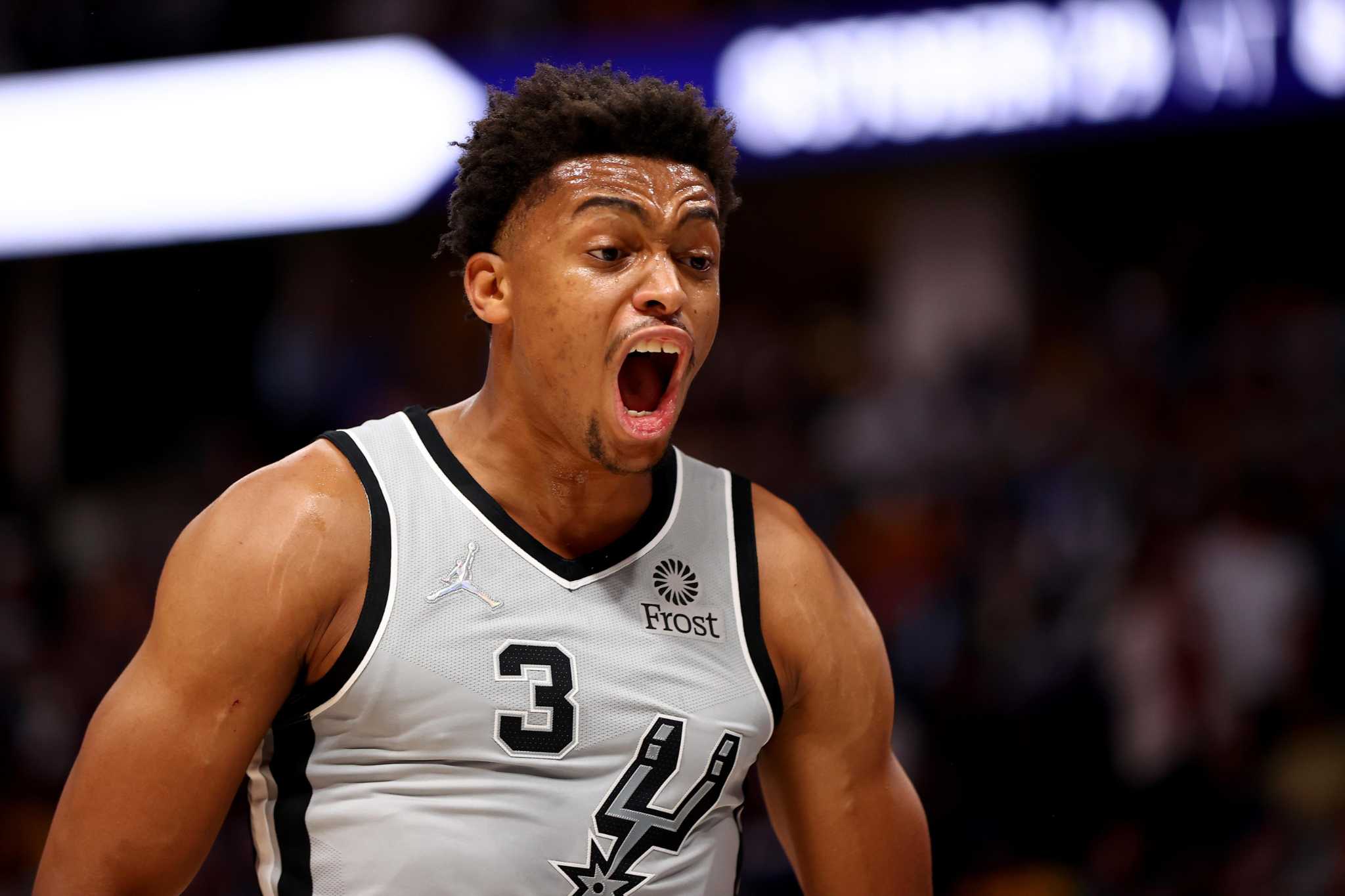 Spurs' Keldon Johnson misses career high, but takes another step forward
The man Gregg Popovich calls "a 7ft Larry Bird" was cooking. It didn't bode well for Spurs.
Nikola Jokic of Denver – the reigning NBA MVP – had 32 points, 16 rebounds and seven assists as the Nuggets held off Spurs 102-96 on Friday at Ball Arena.