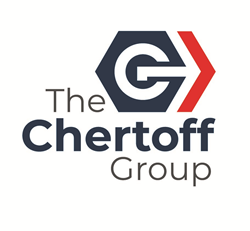 The Chertoff Group Adds Two Senior Advisors to Its Team of Industry Experts
"Our clients will benefit from their strategic perspective, cultivated over decades of impactful experience in risk management and leadership in the public and private sector."

WASHINGTON (PR WEB)
August 16, 2022
The Chertoff Group, a global security consulting firm that enables its clients to adapt to changes in risk, technology and security policy, today announced the appointment of Jerome Pickett and John Taflan to of its team of respected senior advisors. Both had established careers in high-ranking positions in the US government and were instrumental in national security operations. Their experience and expertise will also enable the Chertoff Group to meet the various needs of its customers.
"We are delighted to welcome both Jerome Pickett and John Taflan as senior advisors," said Michael Chertoff, co-founder and executive chairman of the Chertoff Group. "Our clients will benefit from their strategic perspective, cultivated over decades of impactful experience in risk management and leadership in the public and private sector."
Jerome Pickett began his career as a Special Agent with the United States Secret Service (USSS) focusing on global investigations related to technology abuse including computer fraud, network intrusion, theft identity and terrorism. During his 17-year career with the USSS, Pickett participated in search and rescue operations at Ground Zero and investigated the terrorists involved in the attack. It was also part of presidential protection details for Presidents George W. Bush and Barack Obama. Following his government career, Pickett served as executive vice president and chief security officer for the National Basketball Association, where he led all aspects of the league's global security operations. He continued his career in security by joining CLEAR, a secure identity company, as SVP and General Manager of their sports and entertainment business.
"I am thrilled to join the Chertoff Group alongside some of the industry's brightest minds to help companies scale up, manage risk and innovate." Picket said. "I will continue to partner with companies leveraging the full breadth of my experiences in government, corporate security and technology."
John Taflan joins the Chertoff group after a brilliant twenty-year career at the National Security Agency (NSA). While at the NSA, he held a variety of leadership positions, most recently on the NSA Board of Directors, overseeing support activities including security and counterintelligence, facilities management, and facilities and global logistics. He also served as Head of Global Facilities, Facilities and Logistics for the NSA, where he designed and oversaw the construction of the NSA's Integrated Cyber ​​Center and its multi-billion dollar campus at Fort Meade. Prior to his NSA career, Taflan was Director of Human Resources Administration at The Ohio State University. Taflan is also a retired US Army officer.
"I have followed the work of the Chertoff Group from the start and have been continually impressed by the impact their incredibly talented workforce has had on national security," Taflan said. "I hope to bring the expertise I developed in the military and the National Security Agency to help advance the mission of this great company."
An internationally recognized leader in security consulting and risk management services, the Chertoff Group applies unrivaled industry knowledge of security technology, global threats, strategy and public policy to enable a safer world. . To learn more about the Chertoff Group,

visit https://www.chertoffgroup.com/
Share the article on social networks or by e-mail: